How can you organize a successful fundraiser?
Choose an activity that motivates you.
You can organize an activity alone, with a group of friends or colleagues, or at your workplace.
For instance, you could organize a sporting event, a breakfast or diner, a jeans day or a Marvin Bear sale. For ideas, check out our list of past fundraising that have been held to the Foundation's benefit.
The fundraiser can include awareness-raising about Marie-Vincent's mission. The Foundation can support you with this.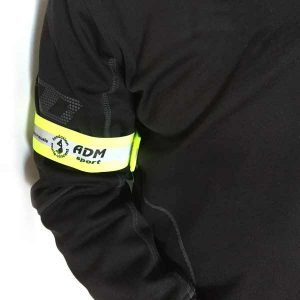 Set a date, a location and a timetable.
Make sure there isn't a similar kind of event that might compete with yours on the same day.
Get all the necessary authorizations to use the location of your choice.
Plan out each step from today to the event date.
Determine your needs.
List your needs ahead of time so the event can run smoothly: volunteers, supplies (tables, chairs, tablecloths, signs, decorations, etc.).
The Foundation has tools and materials at your disposition:
a donations or peer-to-peer website personalized for your event;
posters;
Marvin bears;
donation boxes.
Get all the necessary authorizations, permits and insurance.
Some events may require permits:
Make sure you follow the rules.
Set a fundraising goal.
Set a goal. Establish a budget. Assess your estimated income, expenses and profits.
Solicit sponsors if you wish.
If you want to bring down the cost of your event, you can solicit sponsors. If you choose to do this, get in touch with the Foundation for guidance.
Promote your event.
Develop a plan for promoting your event:
Determine your target audience.
Determine how best to reach them: email, social media, posters, promotional cards, etc.
Send out all your messages: date, time and place of your event, event description, and the cause it's supporting.
Don't forget to have all the promotional material approved for your event if you plan to use the name and logo of the Marie-Vincent Foundation.
Thank your donors, volunteers, participants and sponsors.
Tell them about the amount raised to help children and teens who have been victims of sexual violence.
Contact Nathalie Tapp if you have any questions!